Don't Ruin Your Reveal! Why Poof There It Is Is the Ultimate Choice for Your Gender Reveal Cannon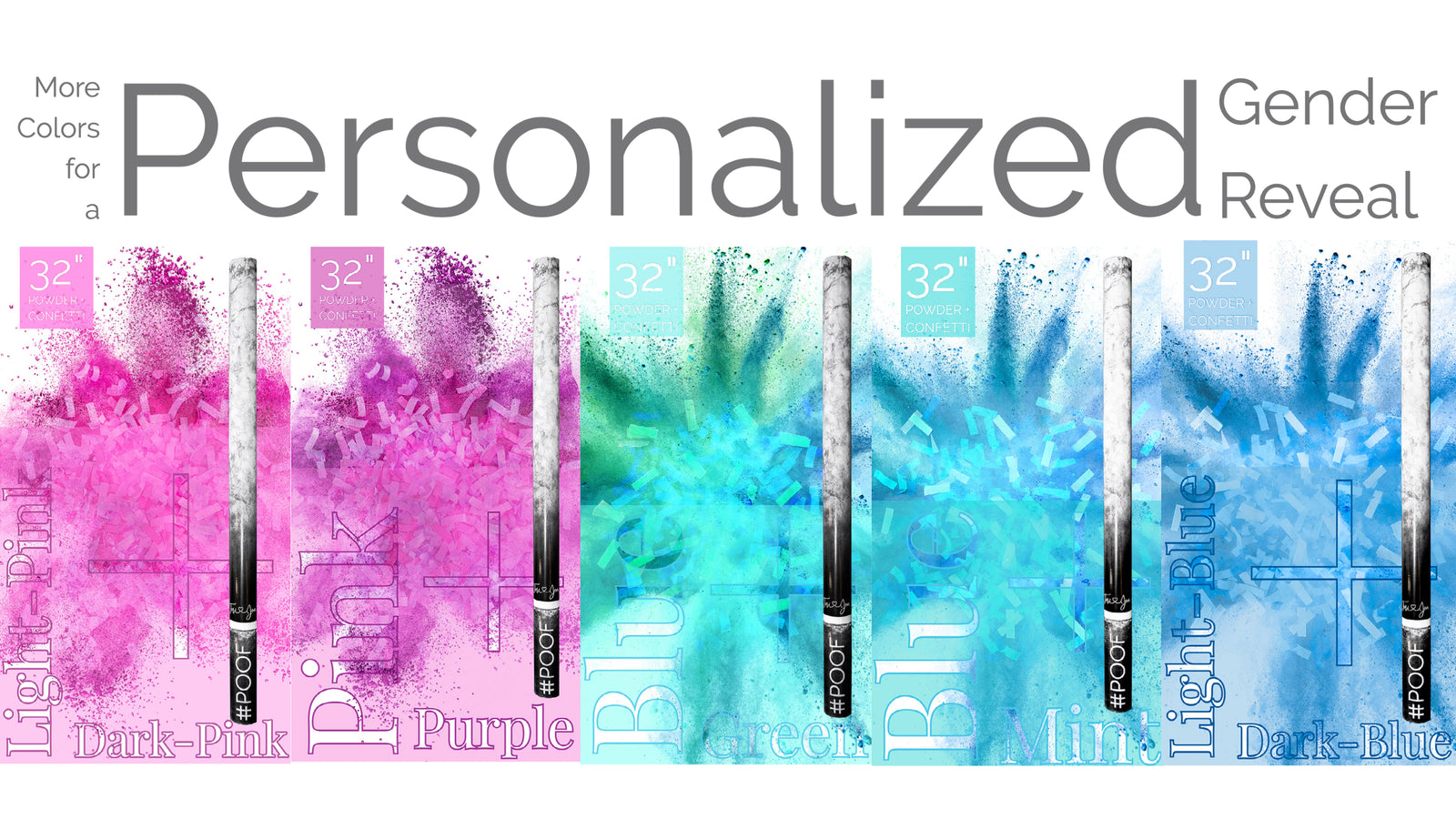 When it comes to gender reveal celebrations, every detail matters. At
Poof There It Is
, we take pride in being the best provider of premium gender reveal cannons, offering a product that stands out from the rest. Here's why our gender reveal cannons are the superior choice for your special day.
Leak-Proof Internal Components: Our gender reveal cannons are designed with leak-proof internal components, ensuring that no colors leak out and spoil the surprise. This attention to detail sets us apart from other companies, who often rely on cheap, pre-packaged products.

Hand-Inspected and Secret Options Available: At Poof There It Is, we hand-inspect each cannon to ensure the highest quality. We're also the only company that offers a secret option, as we take the time to personalize every order according to your preferences.

Superior Packaging and Quality Control: Unlike other companies that ship straight from China and use thin boxes or plastic packaging, we take the time to properly package our products. This ensures that your gender reveal cannon arrives undamaged and ready to create a memorable experience.

The Most Contents in the Market: Our cannons are loaded with four times the contents of cheap knockoffs, resulting in a more dramatic and visually stunning reveal. More contents not only create a greater burst of color but also fill the sky for a longer time, allowing for an unforgettable moment and stunning photos.

Over 21,000 5-Star Reviews on Etsy: Our commitment to customer satisfaction is reflected in our impressive 21,000+ 5-star reviews on Etsy. These authentic reviews are a testament to the quality of our products and our dedication to making your gender reveal special.

The Largest CO2 Canisters and Unique Confetti, Powder, and Streamer Combination: We use the largest CO2 canisters in the market to power our cannons, ensuring that all contents are efficiently launched into the air. Our cannons are the only ones that combine confetti, powder, and streamers for a truly one-of-a-kind experience.
 At
Poof There It Is
, we take pride in being the pioneers of the gender reveal cannon, as well as many other gender reveal products. We understand the importance of creating positive life memories and are disheartened to see cheap, unreliable companies attempting to ruin such special occasions. Trust in Poof There It Is to provide the ultimate gender reveal cannon for your once-in-a-lifetime celebration.
---