Eco-Fabulous Reveals: Unveiling Baby's Gender the Sustainable Way!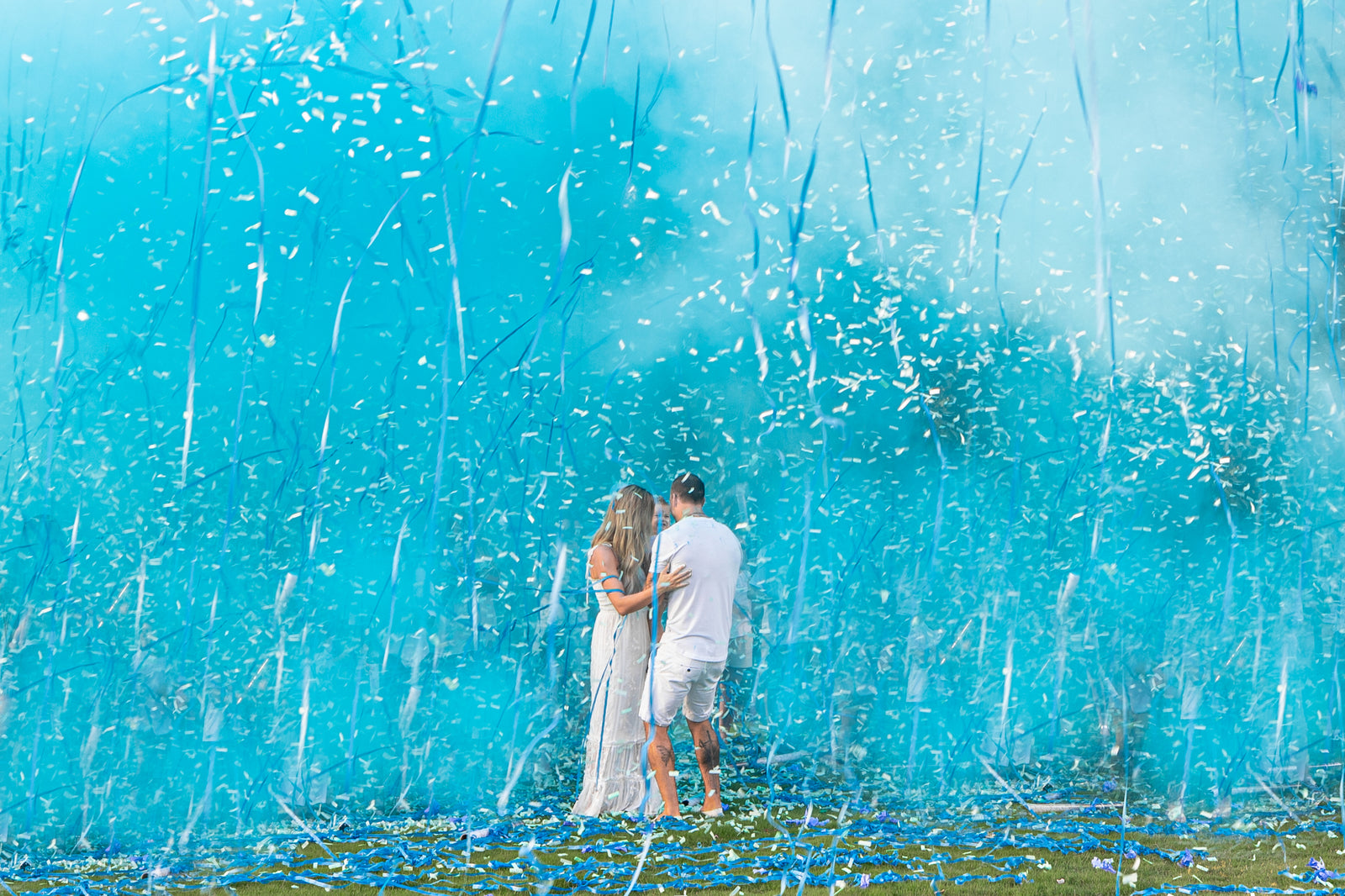 In a world where every celebration seems to leave a footprint on our planet, imagine orchestrating a gender reveal that not only captures hearts but also preserves the environment. With the clock ticking on our collective ecological responsibility, now is the critical moment to combine the magic of announcing new life with honoring the Earth that hosts it. "Poof There It Is" isn't just a company; it's a movement, leading the charge in sustainable celebrations. Dive into a guide that promises thrilling revelations without the environmental guilt, ensuring that your bundle of joy inherits a world filled with both memories and promise.
---
1. Why Choose Eco-friendly Gender Reveals?
The impact of single-use plastics on our planet.
The difference one eco-friendly celebration can make.
Paving the way for a green future for the next generation.
---
2. The "Poof There It Is" Pledge to the Planet
A commitment to biodegradable contents: From powder to confetti and streamers.
Continuous innovation in sustainability while ensuring top-tier quality.
Setting industry standards for eco-conscious celebrations.
---
3. Products that Pop and Preserve
XL Golf Ball - Perfect for golf enthusiasts; a swing reveals a burst of color, without harming Mother Earth.
10" Football - Touchdown! Make your score environmentally responsible.
XL Baseball and Softball - A home run for those wishing to pair their love for baseball with eco-awareness.
Cannons and Poppers - A dramatic reveal with a sprinkle of conscious glitter that naturally fades away.
Basketballs - Shoot your shot and score big with the eco-friendly way to reveal.
Shooting Targets - For a bang that respects nature, making your celebration guilt-free.
Burnouts - A rev and a revelation that won't cloud the environment for the long term.
---
4. The Unique Touch: Customization and Color Blends
Blue & Green for Turquoise - A mesmerizing mix that not only looks fantastic but also fades away harmoniously.
Pink & Purple for Magenta - A vibrant blend capturing the essence of joy and femininity without lasting environmental impact.
---
5. Beyond Products: The Broader Vision
Collaborations with eco-conscious influencers to spread the word.
Workshops and awareness campaigns to enlighten and educate about sustainable celebrations.
Plans for future products that will further reduce the carbon footprint of your celebrations.
---
Conclusion:
The beauty of life's precious moments shouldn't come at the cost of the planet. With "Poof There It Is" products, you're not just making an announcement; you're making a statement. A statement that you care for the world your child is set to inherit. So, as you gear up for that perfect, memorable gender reveal, remember to let your choices reflect both love for your little one and the planet they'll call home.
Frequently Asked Questions (FAQs)
1. Are all "Poof There It Is" products biodegradable?
Yes! All of our gender reveal contents, including the powder, confetti, and streamers, are designed to be eco-friendly and biodegradable, ensuring minimal impact on the environment.
---
2. How long does it take for the contents to degrade?
While the exact duration can vary based on environmental conditions, our biodegradable contents typically begin breaking down within a few days and fully degrade over a few weeks.
---
3. Do the eco-friendly products cost more than regular products?
We're committed to making sustainability accessible. While there might be a slight premium due to the eco-friendly materials used, we believe it's a small price for the considerable benefit it offers to our planet.
---
4. Can I customize my color blends for my gender reveal?
Absolutely! We offer unique blends like Blue & Green for Turquoise and Pink & Purple for Magenta, but if you have a specific combination in mind, do reach out, and we'll do our best to accommodate.
---
5. Are the shooting targets safe for the environment?
Yes, our shooting targets are designed to be both exciting for your reveal and safe for the environment. The biodegradable contents ensure that no harmful residues are left behind.
---
6. How does the burnout product work, and is it environmentally safe?
Our burnout products offer a dramatic, smoke-filled reveal. While they are designed for a visual impact, the smoke is non-toxic, and the residues left behind are minimal and biodegradable.
---
7. Do "Poof There It Is" products compromise on the reveal experience because they're eco-friendly?
Not at all! Our products are designed to give you a magical and memorable gender reveal experience. Being eco-friendly doesn't mean skimping on the spectacle; in fact, we believe our commitment to the environment enhances the overall celebration.
---
8. Where can I purchase "Poof There It Is" products?
You can explore and purchase our entire range of products on our official website: www.poofthereitis.com.
---
9. Are there any storage recommendations for the products to maintain their biodegradability?
It's best to store our products in a cool, dry place away from direct sunlight. This ensures the contents remain fresh and maintain their vibrant colors for the big reveal.
---
10. Can I collaborate with "Poof There It Is" for my eco-friendly event or campaign?
We're always excited to partner with like-minded individuals and organizations. If you have a collaboration in mind, reach out to us through our official website, and let's make magic together, sustainably!
---