Go for the Knockout: Why Poof There It Is Wins the Title in MMA/Boxing Gender Reveals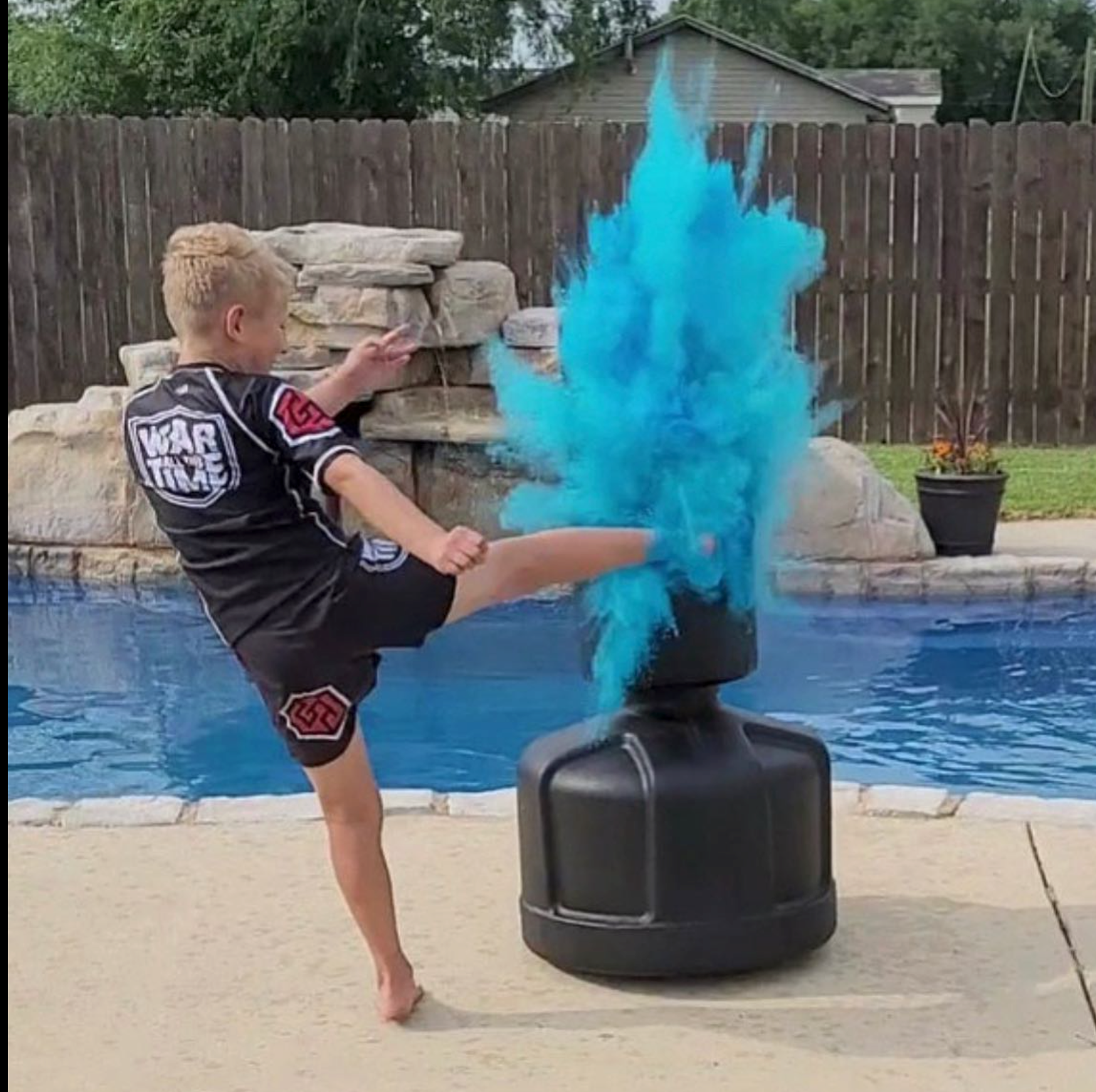 Poof There It Is: The Knockout Punch in MMA/Boxing Gender Reveals"
When it comes to creating a memorable MMA/Boxing-themed gender reveal, Poof There It Is stands in a league of its own. As the undisputed champion in the gender reveal industry, we offer the best, most reliable, and most spectacular gender reveal products perfectly suited for combat sports enthusiasts and fitness fanatics alike.
Born out of the demands of UFC, MMA, Boxing, Kickboxing, Jujitsu, Karate, and fighting fans, Poof There It Is has designed and extensively tested the Simple Black Pack. This unique product sticks to your Punching Mitts, Punching Bag, or Speed Bag, offering a Peel, Place, and Hit experience that's as thrilling as it is simple to use. We're proud to say that our product is the result of listening to our customers, innovating, and delivering.
Our MMA/Boxing gender reveal products have been a cornerstone of countless gender reveal celebrations. The proof is in the pictures and videos shared by our customers across social media platforms. These snapshots of joy, surprise, and excitement are a testament to the quality, reliability, and sheer fun of our MMA/Boxing gender reveal products.
But what's even more exciting? These gender reveal videos and photos have gone viral, amassing the highest number of likes and views among all our gender reveal products. It's thrilling to see our innovations sparking joy and excitement worldwide, one gender reveal at a time.
However, we've noticed a troubling trend: copycats using our customer pictures and videos to sell their subpar products. These imitations may try to mimic our products, but they consistently fall short. They lack our design specifics, quality control, and most importantly, they simply can't replicate the joy and surprise our products deliver.
At Poof There It Is, we're committed to creating unforgettable moments. We understand the importance of a perfect gender reveal—it's not just an event; it's a cherished memory. And we're proud to offer products that deliver on that promise consistently. So, for your MMA/Boxing-themed gender reveal, don't settle for less. Choose the champion, choose Poof There It Is, and deliver the knockout punch to your gender reveal celebration!
---