Raise the Bar(bell): A Unique Weight Lifting Gender Reveal for Gym Lovers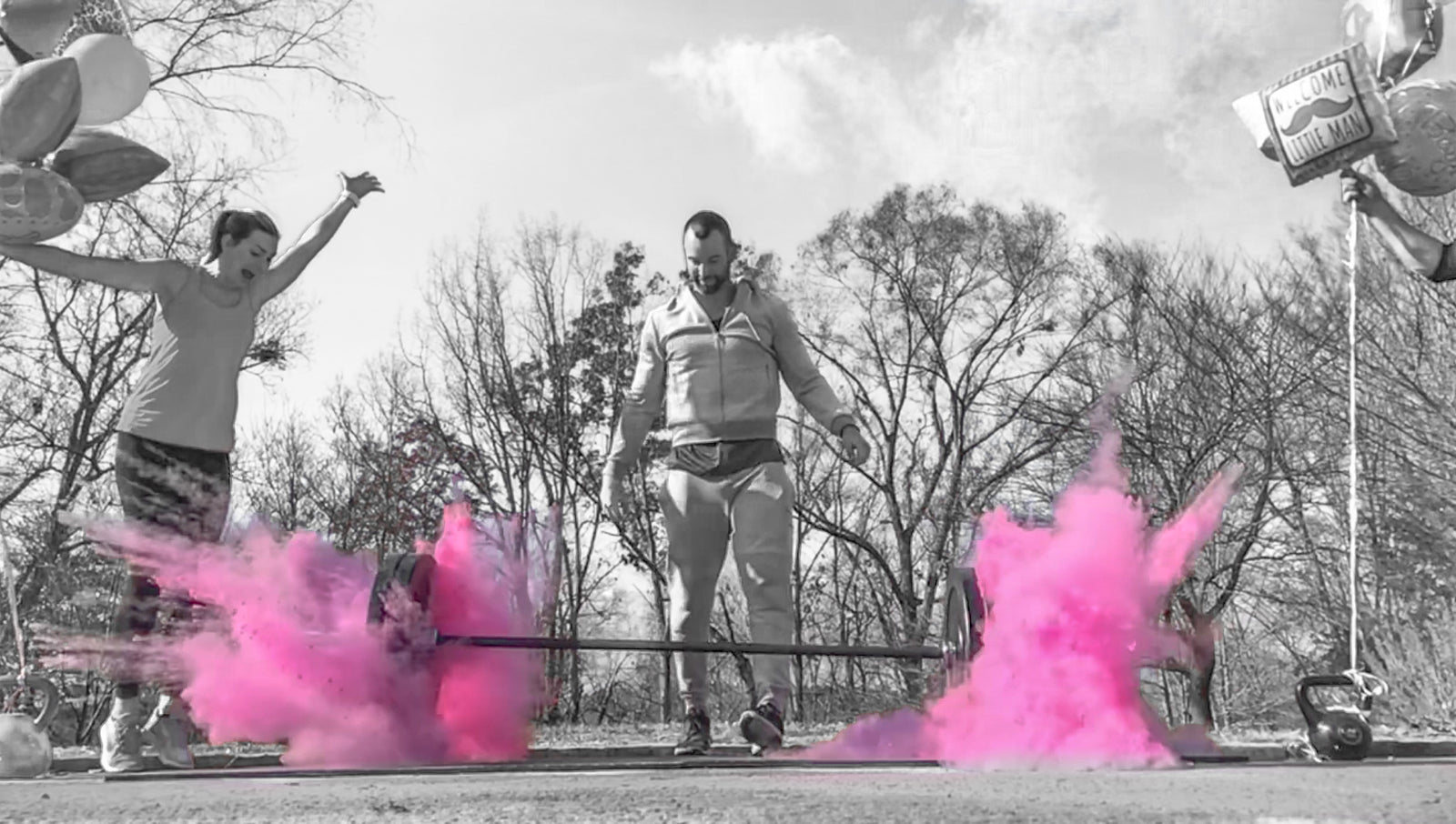 "Weight Lifting Gender Reveals: The Ultimate Fitness-Inspired Announcement for Your Baby's Gender"
 Are you a fitness enthusiast looking for a unique and exciting way to reveal your baby's gender? Look no further!
Poof There It Is
has designed the perfect weight lifting gender reveals for fitness fanatics like you. Our
Barbell and Medicine Ball Packs
are the ultimate way to combine your love for fitness with the excitement of announcing your baby's gender. In this blog post, we'll share the key features of our weight lifting gender reveals and why they're the best choice for your special moment.
The Perfect Solution for Fitness Fans: CrossFit, Tough Mudder, and Spartan Race fans have asked for our help in creating the perfect reveal for them. Your gender reveal is a time of celebration with friends and family, so we created these super simple Barbell Packs & Medicine Ball Packs that stick to your weight for an easy Peel, Place, and Lift experience! Choose between our two popular options: the 1-pounders or the 3-pounders.
Why Choose Poof There It Is' Weight Lifting Gender Reveals: Here are some reasons why our weight lifting gender reveals stand out from the competition:
Double-sided adhesive: Our weight lifting gender reveals come with double-sided adhesive to securely attach the powder bags to the weights, unlike the generic black bags from our competitors that aren't designed for this purpose.
Impact-responsive design: Our powder bags are specially designed to break open on impact, revealing the big surprise in a burst of color.
Original invention: We invented the weight lifting gender reveal back in 2016 and have since protected our unique design.
Viral-worthy reveals: Many of the viral weight lifting gender reveals you see on social media feature our 3-pounder option, but be aware of knock-off sellers who use our customers' images to falsely advertise their own products.
At Poof There It Is, we take pride in offering premium gender reveal products that create lasting memories for expectant parents. We don't rely on fake reviews or stolen product images – instead, we focus on delivering the best quality products as the original inventors of many gender reveal items on the market. Don't let cheap knock-offs ruin your special moment; choose Poof There It Is for a weight lifting gender reveal you'll cherish forever. Make your fitness-inspired gender reveal an unforgettable experience with our innovative Barbell and Medicine Ball Packs.
---