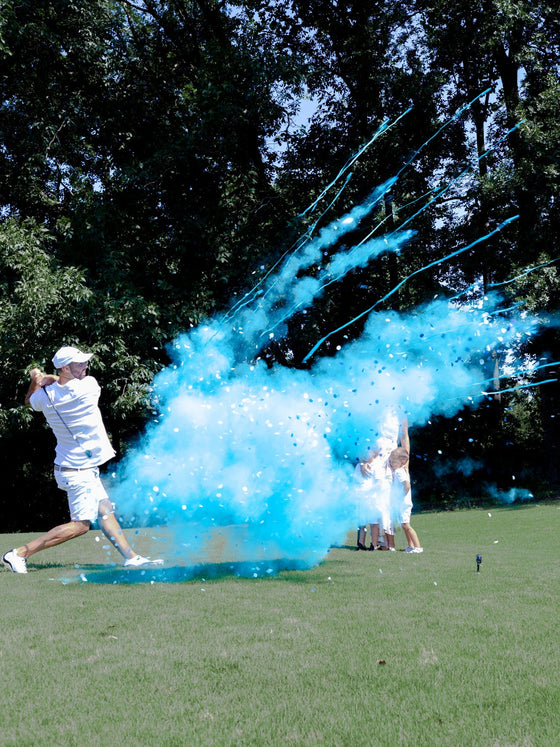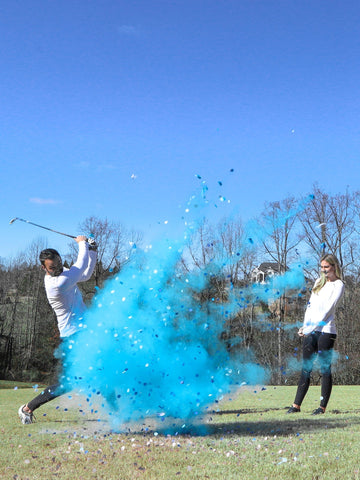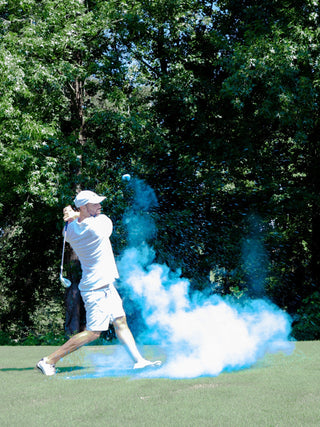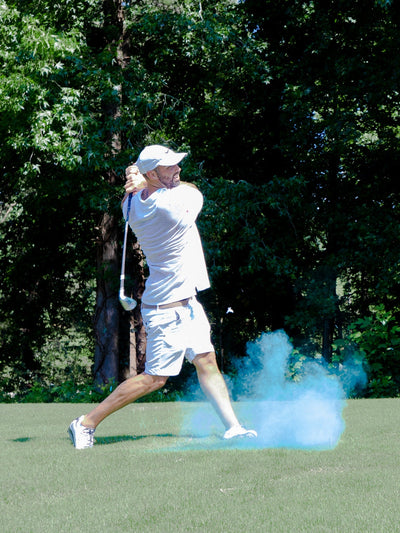 Make it Memorable!
Golf Gender Reveal Ideas
Putt your bets on the table and get ready for the ultimate golf gender reveal that's par for the course! As you swing into parenthood, this amusing and unforgettable event will have you and your loved ones teeing off with anticipation.Fore-get the suspense, it's time to drive your way into parenthood with a hole-in-one gender reveal!
Shop Golf Balls
Welcome to Premium Gender Reveals
Welcome to your one-stop-shop for all things Gender Reveal Party! This is where gender reveal ideas come to life. We provide top-notch, high-quality gender reveal supplies that have been trusted and loved by hundreds of thousands of expecting parents. Our mission is to create unforgettable gender reveal experiences that capture the excitement and joy this special moment deserves. Our gender reveal products are designed to deliver a spectacular surprise, perfect for welcoming your newest family member. Some of our most sought-after items include our sports-themed gender reveal baseballs, vibrant gender reveal smoke bombs, and thrilling confetti cannons.
We prioritize giving our customers an exceptional shopping experience, along with premium products that enhance your celebration. From our industry-leading website and dedicated team to our efficient and accurate order fulfillment, it's no wonder we're the top choice for gender reveal parties online today. For more inspiration and gender reveal party ideas, be sure to check out our blog section.
Need a custom order for your gender reveal? Don't hesitate to reach out to us! Tori is here to help with any questions or concerns you may have. Feel free to email or message, and let us make your gender reveal an unforgettable event!
Confetti + Powder + Streamers All-In-One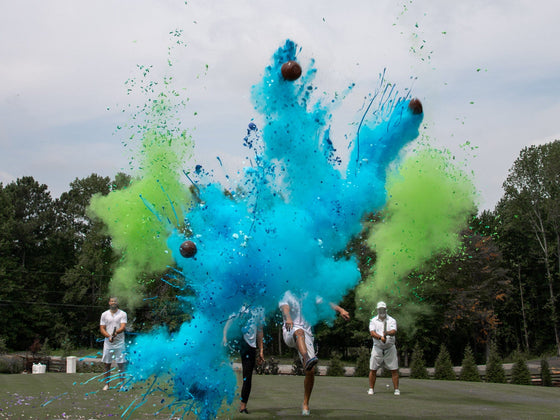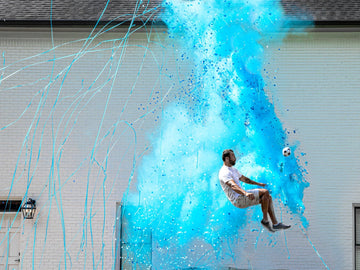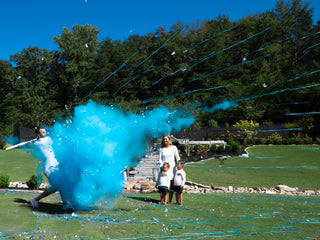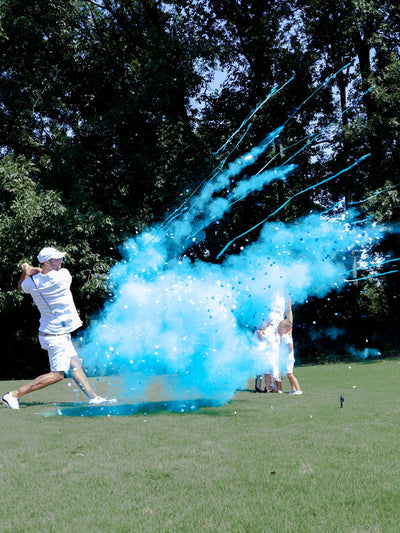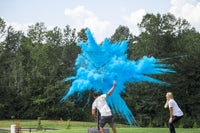 Premium
Sports Gender Reveal Ideas
Score big with sports-themed gender reveals that'll have your friends and family cheering from the sidelines! Whether it's a home run for team pink or a slam dunk for team blue, you'll create a memorable game day that's sure to go down in your family's hall of fame. Get ready to play ball, and let the baby draft begin!
Shop Now